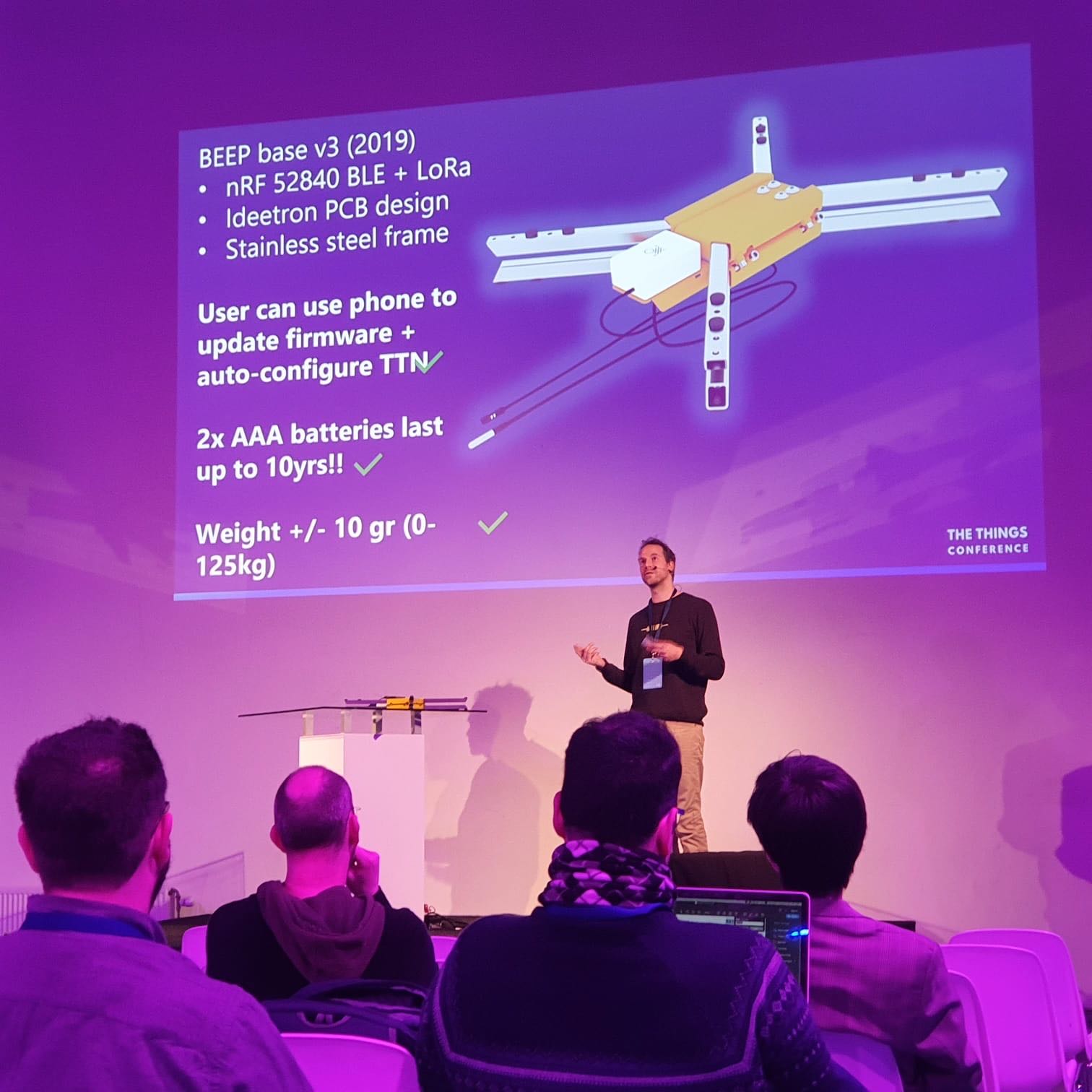 Presentation at The Things Conference
On January 31st, Pim was one of the speakers at the The Things Conference in Amsterdam. The Things Network (TTN) organises the conference worldwide. The central theme is LoRaWAN and its opportunities. The conference is visited by an international audience that is interested in the innovation made possible by the usage of LoRa in new product. Products like the BEEP base. 
Pim presented the BEEP base that works on the TTN network. Through this network, the BEEP base sends measurement data from the hive to the BEEP app via LoRa. This gives the beekeeper insight in the status of the honeybee. In this way, the bee colonie tells the beekeeper what is going on. The beekeeper knows how the bees are doing by checking the BEEP app and can decide if it is needed to visit the apiary.
View Pim's presentation here.