BEEP base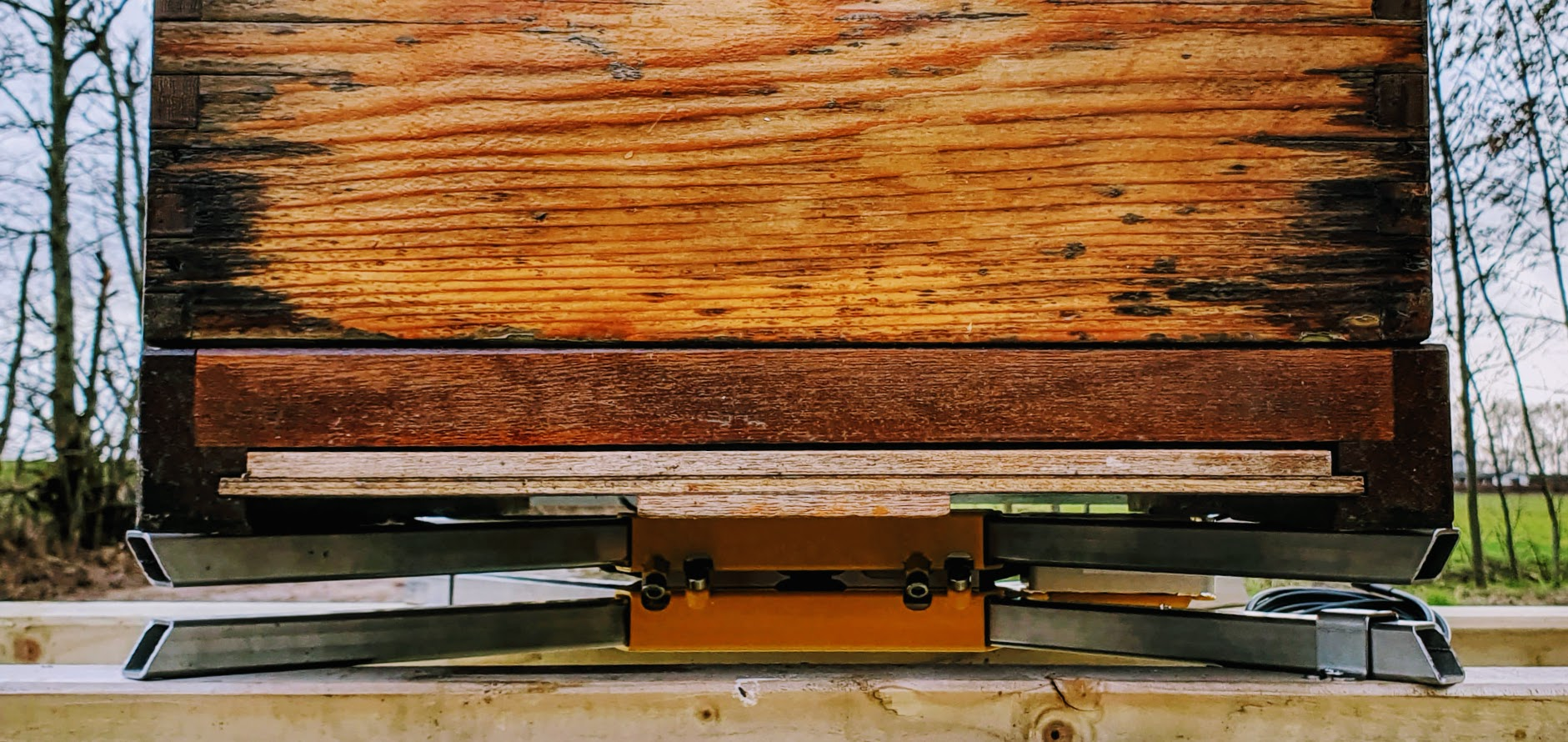 Most beekeepers only know how their bees are doing when they take a look in the hive. He or she has the best intentions and want to take care of the bees. However, it is almost impossible not to disturb them when you peek into their home. The beekeepers will use smoke to calm the bees, opens the hive and looks at the frames. The interventions or actions are written down on a weathered piece of paper. 
Now, imagine a different approach to beekeeping. One in which the bees are less often disturbed. One in which the beekeeper is better informed about the needs of a colony. An approach to beekeeping in which the beekeeper can open an app and has instant insight in the status of the colony of honeybees. A digital environment to register actions and observations. 
That is where BEEP come into play. BEEP supports beekeepers in taking care of their colonies with the BEEP app and the BEEP base.
The BEEP base is an automatic measurement system that you place under the hive. The built-in scale and the temperaturesensor and microphone turn on every 15 minutes to measure the values and to send the information to the BEEP app through LoRa. Thus, with the BEEP base you always have insights in the status of your bees.  
---