Newsletter June 2019
In this newsletter:
New app version: collaborate
Update Beep measurement system
Supervisory Board & B-Good project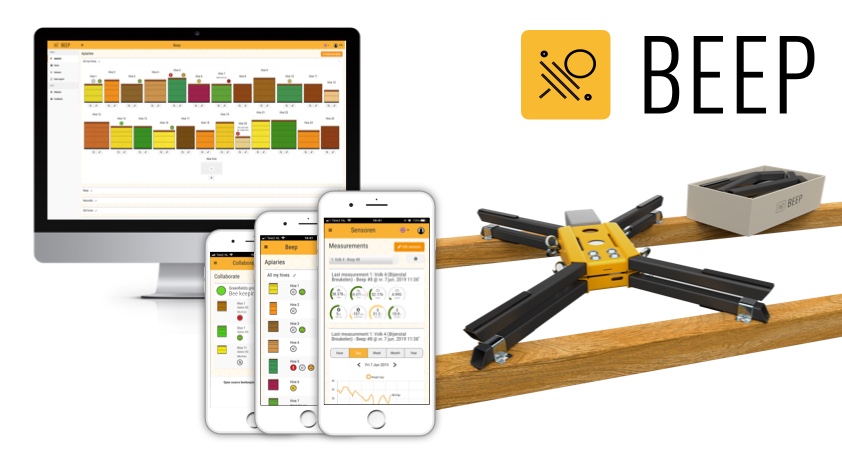 Image above: Thanks to this sponsorship you can use the Beep app for free on your computer and mobile phone. You keep an overview of your bee colonies and your inspection data. Beep is developing an automatic measurement system, in the image above the latest design (v3) that is currently being tested. A crowdfunding campaign is currently being prepared and we will tell you more about it soon.
New app version: collaborate
Almost 2000 beekeepers are already registered on the Beep digital hive inspection app. In the new version a collaboration feature has been added. Handy if you manage bee colonies togetherwith other beekeepers; you can then both view and supplement the inspection sheet. And you can share inspection sheets with a group, for example with students in an beekeeping class. You decide who you want to share data with. You send someone an invitation from the Beep app. You can give a group of beekeepers access to a specific hive and determine the type of access: only being able to read or also to add new inspection data. The new function: collaboration can be found in the main menu in the app.
In addition to working together, a number of improvements have been made in version 2.1. For example, you can enter multiple inspections per day, you can enter the time of the inspection, the app remembers which apiary you had open and thanks to technical improvements, the app loads faster. Thank you for your feedback and keep sending it s.v.p. via feedback@beep.nl.
If you have problems opening the new version, use this link https://app.beep.nl/webapp and create a new app icon on your mobile if necessary. See here how you can do that.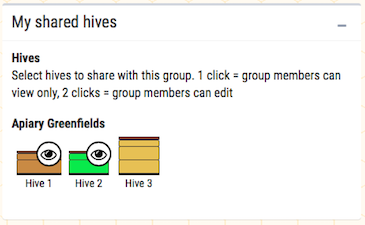 Update Beep measurement system
The important question we ask ourselves at Beep is: how can technology best be applied to support the health of honey bees? Beep Foundation is currently developing an affordable measuring system for measuring the weight, temperature and noise in your hives. Made possible by sponsors. We have made a new design based on extensive tests. The new version will be offered in a Kickstarter crowdfunding campaign at the end of 2019. More information and a pre-registration form is available on the Beep website.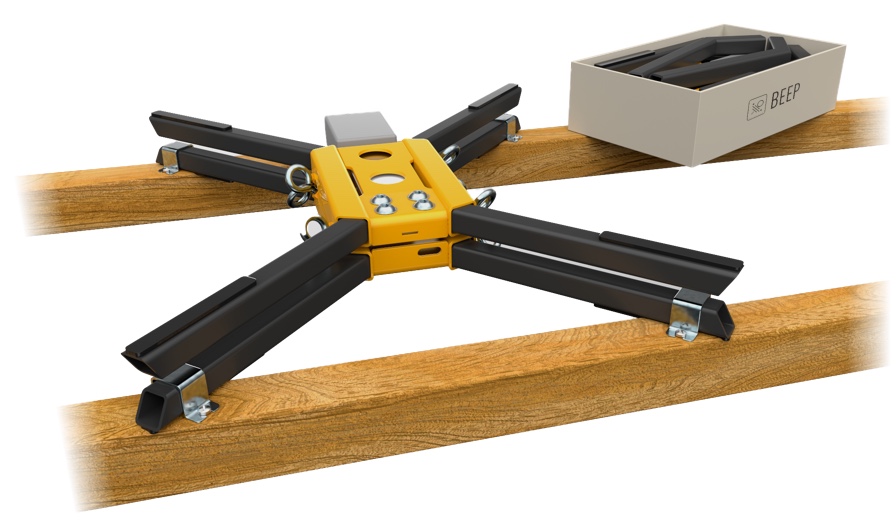 Supervisory Board
The Beep organization has been further professionalized with the installation of a Supervisory Board. The reason for this is the participation of the Beep foundation in the four-year EU project B-Good, which started on 1 June. It is an EU subsidized project led by the University of Ghent. Beep will work closely with, among others, Bijen@WUR. See here an announcement of B-Good by the WUR. This grant makes it possible to further develop both the app and the measurement system for the benefit of honeybees. We look forward to working with the Supervisory Board and with the B-Good project partners!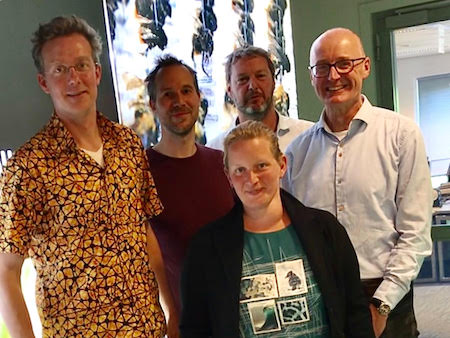 Image above: Board and Supervisory Board. From left to right: Marten Schoonman and Pim van Gennip (together form the board) and the three members of the Supervisory Board: Koos Biesmeijer (scientific director of Naturalis Biodiversity Center), Frens Pries (Professor of bee health at Van Hall Larenstein) and Nadine Schalk (association manager at the Dutch Beekeepers Association).
About the Beep Foundation
The foundation aims to develop digital tools that are as accessible as possible for beekeepers, in terms of utility, ease of use and costs. Subsidies and cooperation with partners make open source development possible. What can you do You can use the Beep app for free to record your observations. Do you have experience, do you want to think along or discover together what is possible, then join the initiative. There is a Beep community active with around 80 participants. All this information, the Beep app and more can be found at https://beep.nl